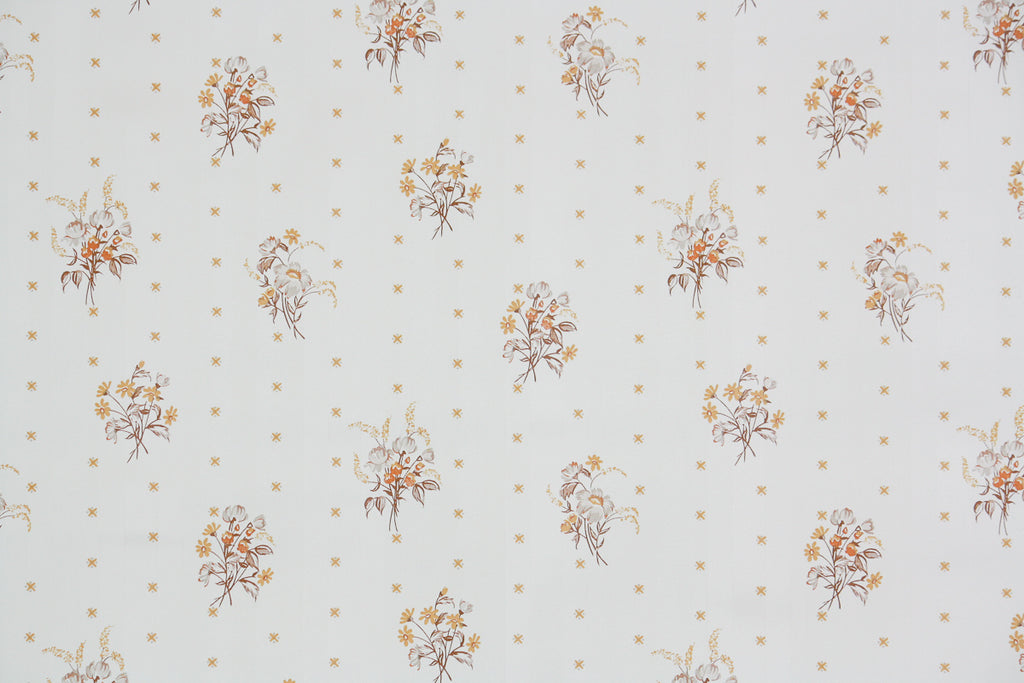 1980s Floral Vintage Wallpaper
We currently have 3 in stock.
Approx. Date: 1980s
Pattern Width: 24 inches (61.0 cm) 
Repeat Length: 9 inches (22.9 cm)

SKU: CB245


This roll of wallpaper is an authentic, old stock roll from the 1980s. It will cover approximately 50 square feet. If you have questions about how much paper to order, please contact me with your room dimensions.
Because our vintage wallpaper is authentic old stock, it is in limited quantities, and the number of rolls available varies for each pattern.
Samples are available upon request. 


If you have any questions, you can reach us by phone 1-712-755-3173 or email info@hannahstreasures.com.